Book a Tour
Come and visit our school, meet the principal and staff. 
Enrolment
Find out more about enrolment at Kuyper.
All teaching and learning views the world through a particular lens. At Kuyper we believe that Christian education should be viewed through the lens of the Bible. This recognises God's sovereignty over all things and puts Jesus in his rightful place at the centre of all teaching and learning. It informs a distinct way of thinking and a distinct way of living.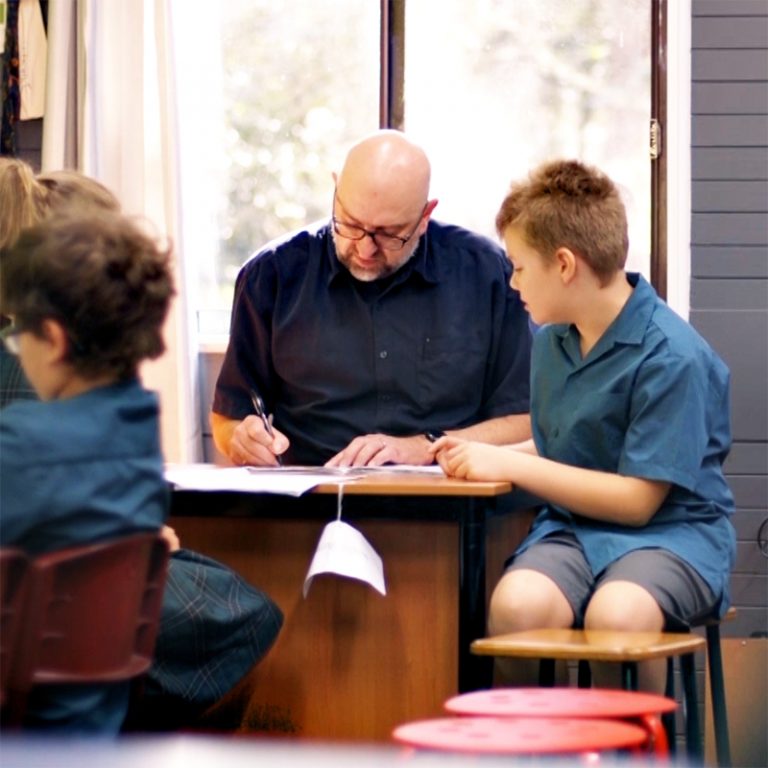 Teaching from a Christian Perspective
Christian education teaches students how to think from a Christian perspective; to see and understand the world through the perspective of the Bible. At Kuyper, a biblical worldview is integrated into the curriculum and students are encouraged to see the world around them through a biblical lens. The personal, Christian commitment of our staff is key to delivering an authentic Christian education.
Christian education is also about a Christain way of living. For students, the development of skills is not distinct from the development of character. At Kuyper, all our learning programs endeavour to lead students towards responsible and responsive discipleship of Jesus Christ. The Bible informs School policy and practise, providing a strong foundation for the nurture and care of each individual and the fostering of a cooperative, servant-hearted community.
We believe that God has given primary responsibility to parents to raise their children with a biblical way of thinking and a Christian way of living. Sharing with parents in the Christian education of their children is a privilege our staff take seriously. We value partnering with parents to build a learning community that will grow, develop and equip each student for their place as God's person in God's world.