Lyndal Mitchell, Assistant Principal
If you have scrolled through Facebook or looked at a local newspaper lately, it is likely that you have seen reports or photographs of an incredible floral event occurring in the Blue Mountains at the present time: an abundance of the very rare pink flannel flower. On Saturday, I went up for my second visit to see this spectacular display. Hundreds, if not thousands, of other people had the same idea. There were park rangers directing traffic, and road signs warning of crowds and advising caution. When was the last time that a flower created traffic congestion? It was delightfully strange!
As soon as you step off the Narrow Neck fire trail, the dense carpet of sweet, pink flowers spreads out in all directions. Nestled beneath the blackened limbs of hundreds of burnt banksia trees, the soft fleshy blossoms contrast almost comically with the rough charred seedpods of the banksia remains.
According to local sources, it is 50 years since pink flannel flowers were last seen blooming in the Blue Mountains. It's incredible to imagine all those seeds lying dormant (in their millions!) in the soil all that time, until the conditions for germination were exactly right: drought and severe fire in one season, followed by heavy rainfall in the next.
As we wandered amongst the abundant beauty and marvelled at the unlikeliness of such a rich botanical treat, my friend and I couldn't help but see parables of God's goodness and grace everywhere we looked. Passages such as Isaiah 61 came to mind: beauty from ashes, joy after mourning, a garment of praise that replaces despair.
There is much in this world that can worry our minds, burden our hearts, test the mettle of our courage, and weigh down our spirit. It can be hard to hold on to the promises of God, and believe that He is always working for our ultimate good – in spite of how our current circumstances feel to us. But that is the truth. God's timing is often not what we would choose or wish for; He will not be hurried or rushed along by our own impatient agendas or human sense of urgency. He is on His own time schedule. That can be hard to accept, but it can also be immensely liberating. Trusting God is not a vain pursuit, it is wisdom. Waiting on His timing is not foolishness, it is the key to serenity. These are hard lessons to learn and I'm thankful for all the illustrations and reminders that He sends my way.
As we unwrap the story of God's redemptive grace to the students we teach here at Kuyper, we pray for the message of hope to sink deeply into each and every heart. We pray that our students will find themselves within God's unfolding narrative and know that they belong. May they each have the oil of joy instead of mourning, and a garment of praise instead of a spirit of despair.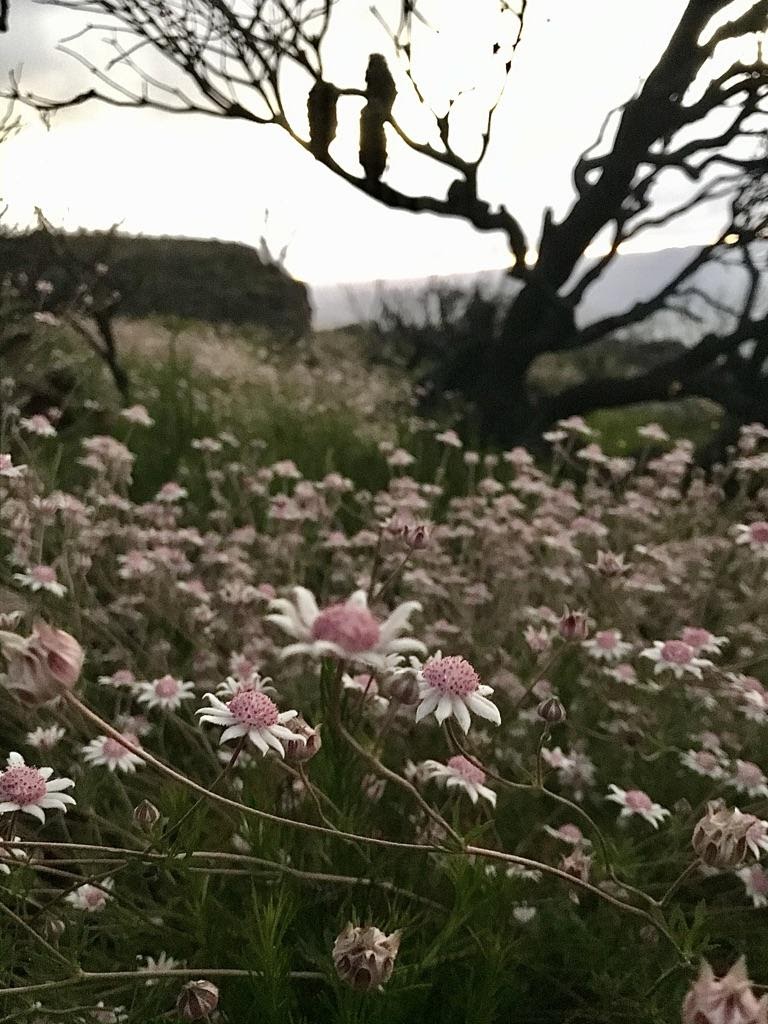 The Spirit of the Sovereign Lord is on me,
because the Lord has anointed me
to proclaim good news to the poor.
He has sent me to bind up the
broken-hearted,
to proclaim freedom for the captives
and release from darkness for the prisoners,
to proclaim the year of the Lord's favour
and the day of vengeance of our God,
to comfort all who mourn, and provide
for those who grieve in Zion—
to bestow on them a crown of beauty
instead of ashes, the oil of joy
instead of mourning,
and a garment of praise
instead of a spirit of despair.
They will be called oaks of righteousness,
a planting of the Lord for the display of his splendour…
For as the soil makes the sprout come up
and a garden causes seeds to grow,
so the Sovereign Lord will make righteousness and praise spring up
before all nations.
Isaiah 61:1-3 & 11